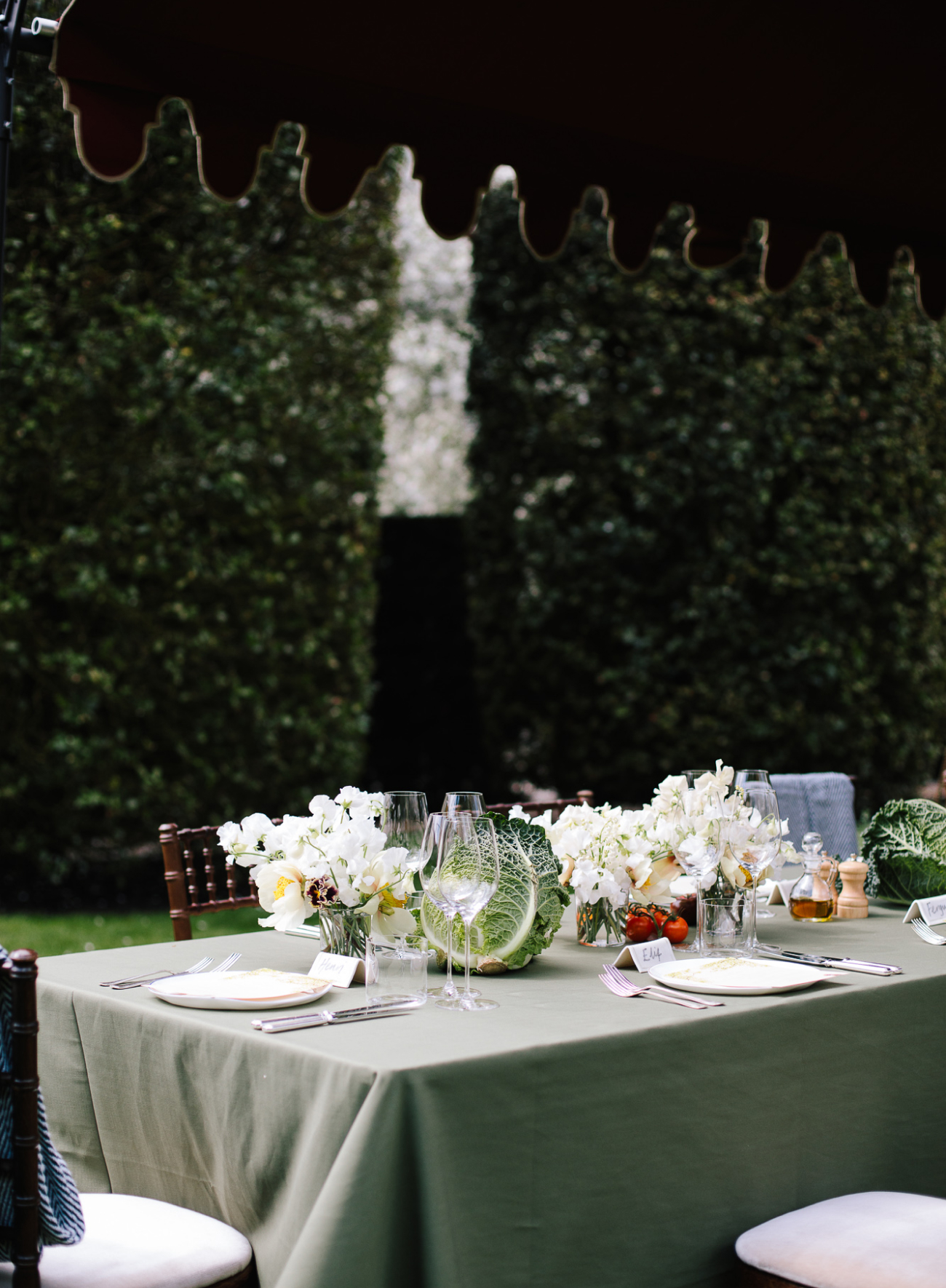 We make sure that every event and partnership we undertake is unique both creatively and operationally, so there is often not one set answer to your question. If you have a specific query that isn't covered below, please get in touch with our team.
How do you work?

Once you place an inquiry, a member of our team will ensure they have all of the right details before putting together a quote and a proposal. If you decide that you'd like to move forward with us, we will organise a site visit to see where the event will take place. During this meeting, we will work together on your menu choices and organise a tasting, if applicable to your event. We will then get everything organised, send you a schedule of our timings and arrive on site the day of the event to set up. 
What type of events do you do?

We cater large canapé receptions, celebrations, sit down dinners, charity events, weddings, store events and product launches.
Why do you want to know my budget?

To ensure that we are the right partner for you, we will ask for a rough budget to know what type and style of event we would be able to execute in line with your vision.
What can I expect working with you?

We are incredibly passionate about the service that we offer and believe that every event that we cater deserves the most dedicated attention to detail. We use our personal service, expertise and execution to ensure that the food and drink served at your event is of the utmost quality. We work with trusted suppliers all over the country to ensure that we're bringing you the freshest, most delicious and seasonal produce possible. 
What is your minimum spend?

It depends on the time of year, location and style of event but the lowest is £2500 + VAT.
What are your minimum or maximum numbers?

We have catered events from 2 to 2000 people. We don't have a minimum or maximum number that we cater for, however due to budget restrictions numbers are usually over at least 20.
What is included in the quote?

Included in our quotes are food, drinks, equipment hire (which includes plates, cutlery, glassware, kitchen equipment), staffing and the logistics of getting both our staff and the relevant equipment to your event. 
Can we come for a tasting?

We can offer a tasting (at £750 + VAT) for events with budgets of over £5k + VAT. If you are interested in using us but don't want to commit to a tasting, then we'd love for you to visit our neighbourhood wine bar, Archway, in Battersea. If you let one of the team that you're coming, we can make sure that we're available to have a chat with you.
How do you charge for cocktails?

Cocktails and open bar drinks are priced per drink. Cocktails require mixologists at £40 per hour.
Do you travel outside of London?

Yes, we travel and have been everywhere from Italy to Scotland. Please note that there are additional transport and logistics costs associated with events outside of London.
What do you require for an event?

We are very used to working in all kinds of spaces and we will do our best to make anything work but we do need a realistic amount of space in order to execute your event to the highest standard. Your menus will depend on the space available to us. For all events, we will need a back of house area with access to power and water so that we can set up a kitchen, drinks dispensary area and clearing area. We can supply all kitchen equipment if there is no access to a kitchen area. For marquee events we require catering marquee at a minimum of 6 x 9m.